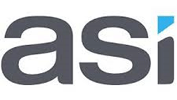 About ASI
ASI has helped thousands of non-profits grow revenue, reduce expenses, and improve performance through best practices, ongoing client advice, and proven solutions since 1991. They're the company behind iMIS – the world's #1 member and donor engagement management system (EMS).
Executive Summary
Advanced Solutions International was using call center services before Call Center Services (a division of AnswerNet) but were unsatisfied with the results that they were receiving. They wanted to uncover leads for enterprise sales reps for $4 million and greater annual revenue. Call Center Services was recommended to ASI by a company that they do business with, and could successfully satisfy their needs.
Challenges
ASI needed a reliable call center with quality control that verified all their appointments. They also wanted a call center environment with incentives for callers. Their previous vendor did not have reliable agents calling regularly, leading to inconsistent return of investment.
Solution
Call Center Services assessed ASI's needs and provided them with professional, skilled agents in a controlled and supervised environment. Our customer service teams updated scripts and refreshed lists to improve the lead generation process. The program managers also held weekly calibration sessions to give updates on calling, review results, challenges, and findings from the previous week.
Results
Since ASI's shift over to Call Center Services they increased lead generation for their enterprise sales representatives, and improved attendance during the on-site seminars.
At A Glance
Client: ASI
Industry: Software Development
Services Provided: Appointment Setting
Fill Your Sales Pipeline
Contact Appointment Setting Pros today for Event Registration Services and Appointment Setting Services to help fill your sales pipeline.