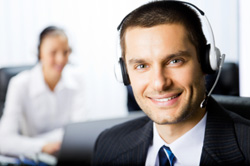 When an organization outsources sales lead generation, it is handing off a controlled process of qualifying sales opportunities to a team of specialists. Companies outsource sales lead generation not only because they seek qualified leads, but they typically get those leads more quickly and for less money than if they hired internal resources to handle the process.
It is highly recommended that organizations that are considering this approach run the numbers to determine exactly what will be saved financially. However, financial overhead is only a part of the equation. Management overhead and quality output are two other compelling considerations to outsource lead generation.
This white paper describes the variety of factors that go into the decision to outsource lead generation successfully. Complete the form below to download the white paper.